What's New in MyTechReports: November 2018
MyTechReports is under continuous development. We take ideas and suggestions from the people that use our software every day.
Join our mailing list to get an email when we release updates for MTR: Subscribe
---
Report Checklist
We have added the ability to create a checklist for To-Do's that need to be completed before submitting the report.
To create To-do's that will be Reused, add them by going to Tools > Reporting Options > Checklist Manager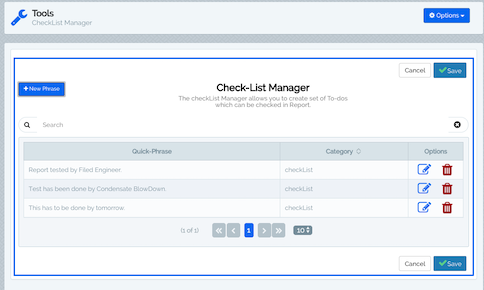 You can enable the checklist for a report by Editing the Report Template and selecting the box labeled Report Checklist on the General tab.

Once this is enabled, the report cannot be submitted until the user marks all the checklist items as Complete. Once the report is submitted, the checklist to-do's will be added to the report PDF.

This can also be used on the mobile app, and will require the user to complete the Checklist before the report can be submitted.
---
Critical Alerting
We have added the ability to send alerts on a test-by-test basis. This would send an alert to the selected users when a report is submitted with a test value that is outside of the given range.
This is configured on the Edit Template page > Grid Tab, click on the Out of Spec Alerting button to open this menu: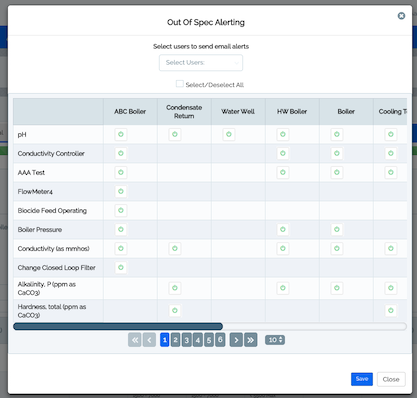 ---
Sync Panels
In order to save some time for all MTR users, we have added a feature that lets you push changes to panels out to any and all templates that have that panel.
From the Panels page, click Edit on a panel, then click on Synchronise with Template. A modal will appear that allows you to select templates from the dropdown menu that you would like to Synchronise with. This will only synchronize added/deleted tests, not range changes. In order to sync ranges with the panel, you will still need to enter the Template and click on Synchronize with Panel.
---
Tools Menu
We have refreshed the Tools menu and renamed a few things in an attempt to make things easier to understand and find what you're looking for faster and easier.
Now after clicking Tools, you have 4 options. My Account and Announcements are the same as they were previously. We have added two new options, App Settings and Reporting Options. App Settings contains options that are set up for the entire system. Reporting options are settings that mainly effect features within your reports. All other settings pages are within these two menu items.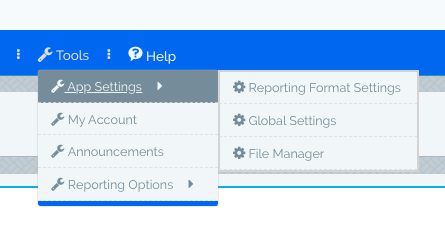 ---
Bug Fixes and Improvements
Among these new features, we have also added many bug fixes and minor improvments.
These include updates to the Pump and Inventory Reports, User permissions, Client users, and more.
---
Thank you for using MyTechReports!
---
We would love to hear from you!
To submit feedback or ask questions please send an email to support@advantagecontrols.com
---
Subscribe
Enter your email address to join our mailing list and receive information about MyTechReports updates.
---
Back To Top